One of the biggest impact details a homeowner can pay attention to is the visual exterior of their home. Curb appeal plays a huge role in a home's value, identity, and community integration – not to mention a pivotal factor in maintaining the type of 'welcome home' comfort that makes an individual feel at ease in their own abode.
However, maintaining a beautiful and meaningful exterior goes far beyond painting your house a color that you like. Change, renovation, and renewal of house exteriors are so important to keeping a home feeling fresh and presentable.
When looking at color options, consider the following home exterior features:
Siding: By far the largest surface area, the color of your siding will determine the overall color of your house. Choose something you're going to love.
Window and door trim: Generally made of wood, vinyl or metal, some window and door trims are easier to paint than others. If you're changing your siding color, consider if the existing trim will stand out, blend in or clash with the new shade.
Doors: This may be the easiest way to update your look. Changing your front door, or painting it, can dramatically update the way guests feel as they approach your home.
Railings: If you have a porch, patio, or upper-floor terrace or balcony, will changing other colors around your home mean you'll need to update your railings, too?
Shutters: Shutters can bring drama and grandeur to a home, give the illusion of bigger windows or provide a modern pop of color to contrast with your siding.
Gutters: While probably not the first feature you think of when it comes to color, gutters are more than functional. Updating your gutters with a new color can completely change the look of your home.
Keeping all these in mind can feel like a lot, but by doing so, you'll end up with a home exterior that feels planned, while taking advantage of all the design opportunities available to you.
Here are some color trends we are loving.
Black & White
When it comes to drama, sometimes simpler is better, and a white house paired with black features, including the door, windows and trim, balcony railing and even the gutters truly makes a stand-out showpiece for your neighborhood.
The best part about choosing black and white is the ready availability of these colors from most suppliers. Whether it's black window trim and eavestroughs, or white board-and-batten, like the above Allura fiber cement panels in Snow, these colors are easy to find.
Tone on Tone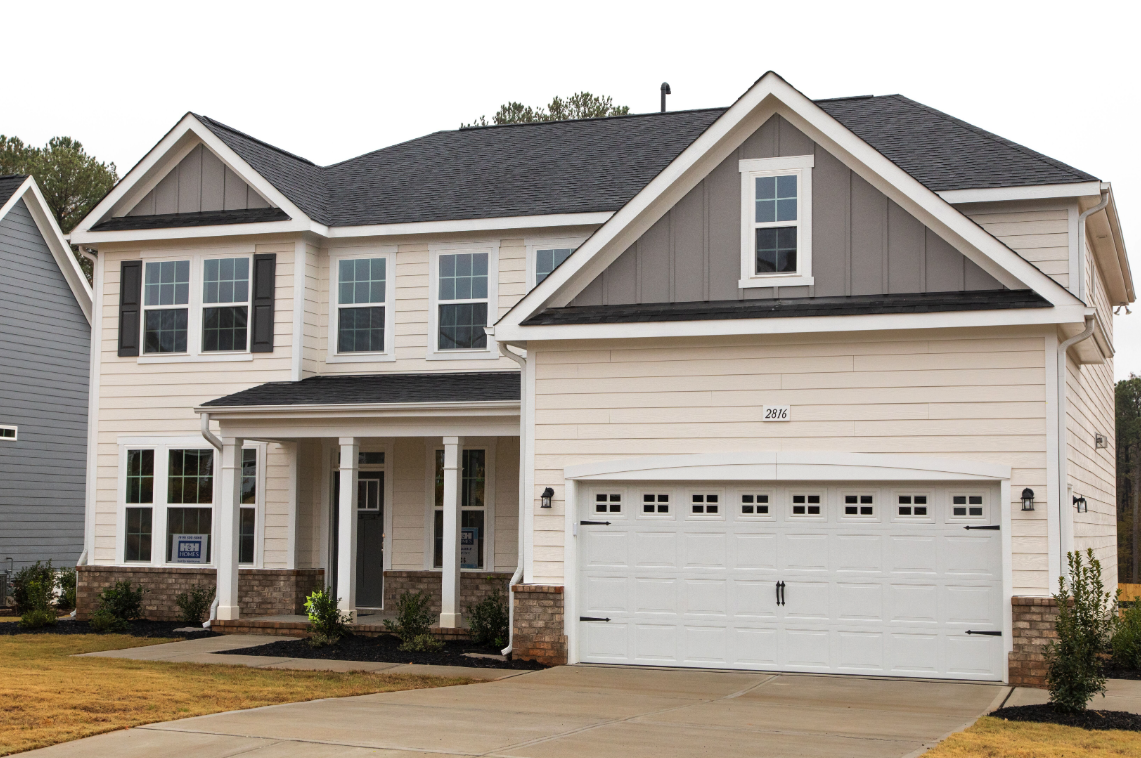 If the drama of black and white isn't your cup of tea, then try using gradients of the same color throughout your home as another way to achieve an updated aesthetic. Older home styles commonly used the same shade from foundation to roofline, but varying your color palette from top to bottom helps freshen up the look.
Here, the homeowner has chosen a soft creamy color for the lower siding and pillars, which melds nicely with a soft mid-tone brown on the peaks. Finally, the darkest shade is found in the roof, drawing the eye up, making the house feel taller.
Warm Earth Tones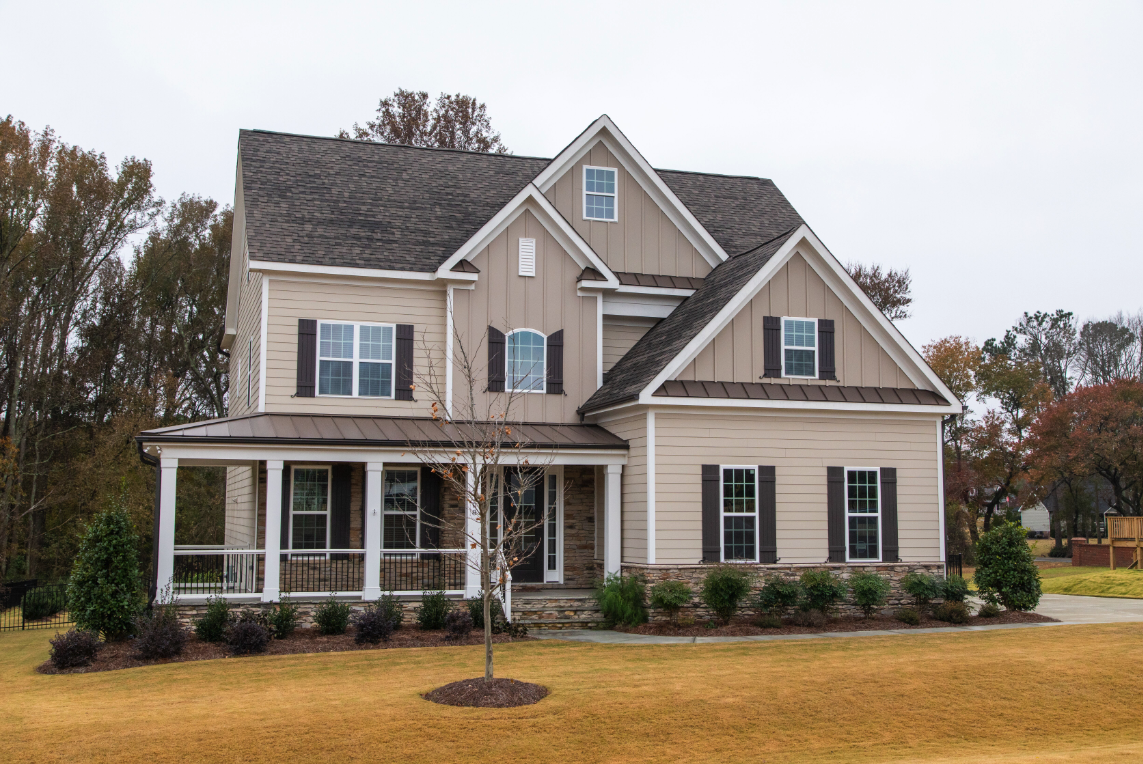 For a transported feeling, choose warm tones with contrasting trim. Siding in a warm brown tone like Allura's Ashen makes us think of hot days lounging by the pool or even exploring a vineyard. Bright contrast here comes from white pillars and gutters, and the darker window trim helps the home stand out, even with a paler primary color.
The Blues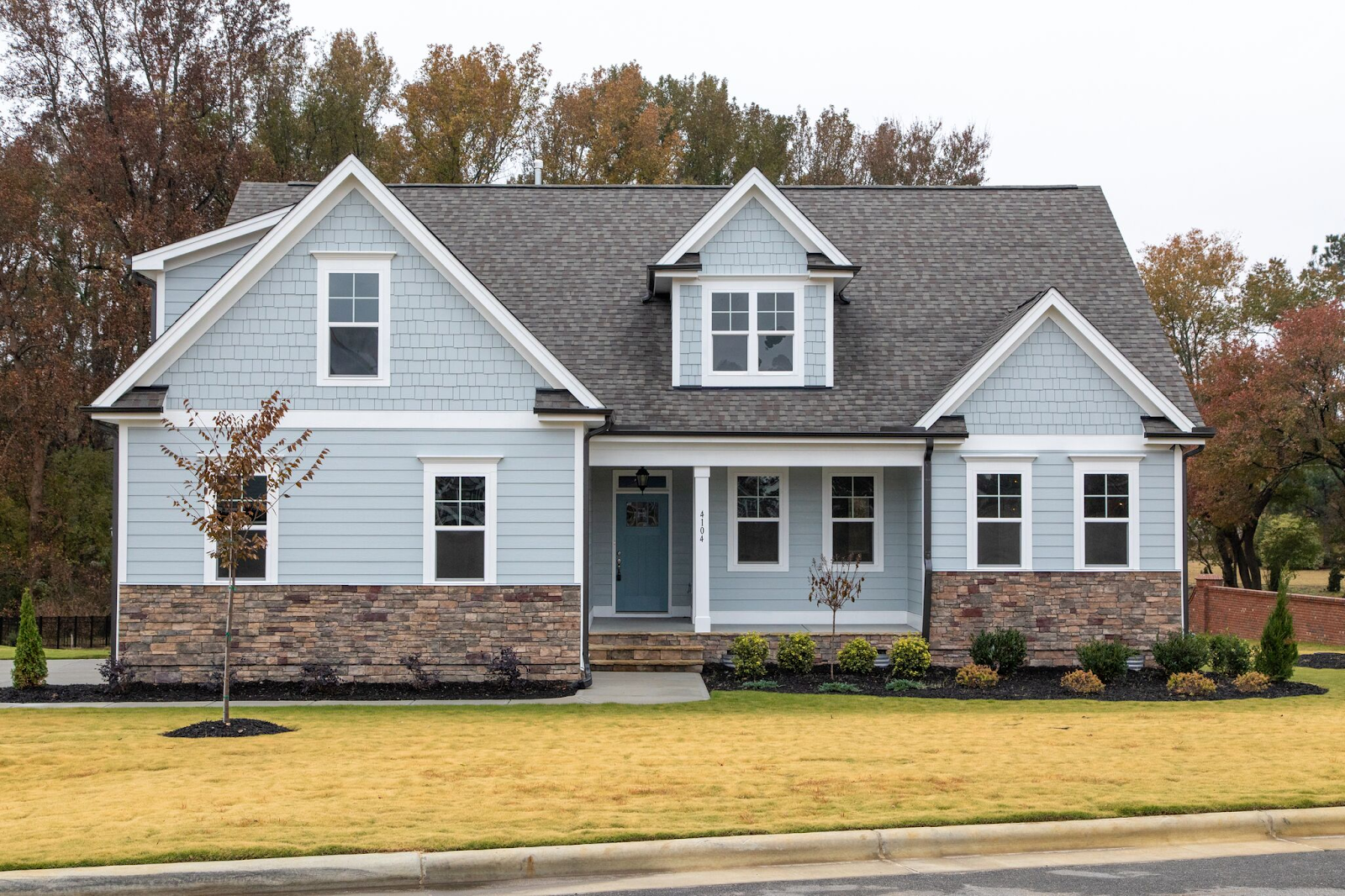 When it comes to home exteriors, blue is a bold choice. It's also extremely versatile. Many shades of blue trend toward gray, making them feel neutral, while still helping them stand out on the block. Shades like Allura's Pacific Blue and Cavalry can bring a distinctive flair to your home's exterior.
When choosing blue, think about how the rest of your home's trim and roof will look with it. Light trim, like white and cream, can bring a classic country feel, while dark gray and black bring modern drama. Or combine them for something unique, like the image above.
Bold Red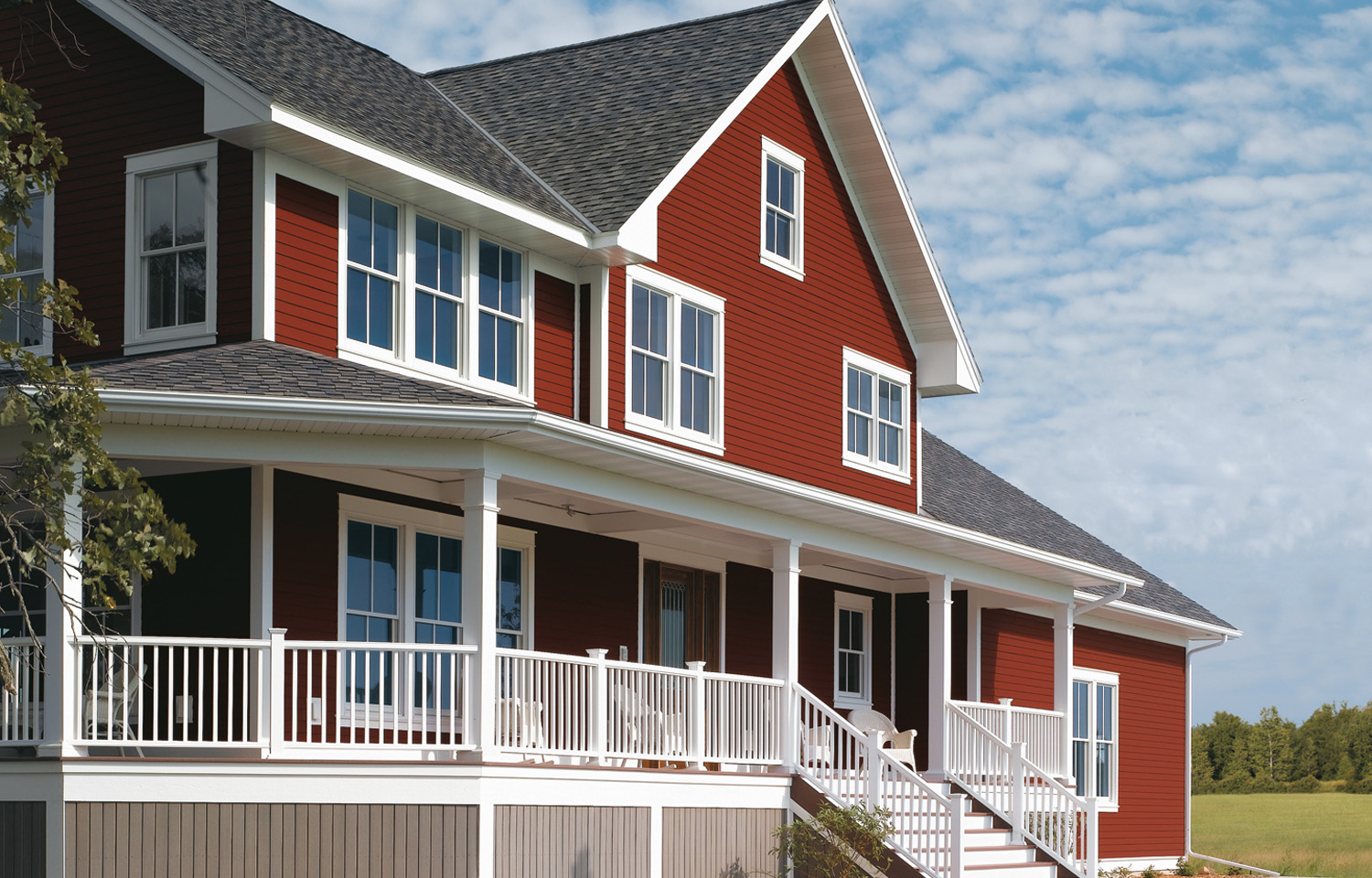 If you're feeling brave though, red never really goes out of style. Paired with classic white trim and a dark roof, this is a look that will last for decades, while still being unique in almost any neighborhood. Colors like Allura's Autumn Red will brighten up any street.
Which Will You Choose?
Today's home trends are all about bringing your unique style to the project. Trends are great, but by taking advantage of design features including your siding, trim, railings and doors, you can go beyond the two-dimensional image in a magazine, into a home that truly reflects your unique style.
Written for Allura USA