Caring About Yours Like It Was Our Own
TripleJEnterprises is a Local Family Owned & Operated Home Restoration Firm, Faithfully Serving Paducah & Western Kentucky Since 1991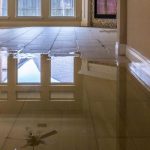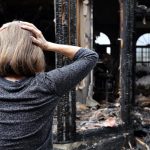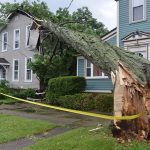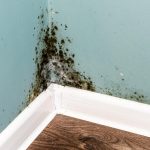 Reversing Life's Interruptions
We specialize in fire, storm, flood, water, & mold damage. From cleaning to construction, we can & will do everything it takes for your house to become your home again. Our employees are IICRC certified for whatever damage you're facing.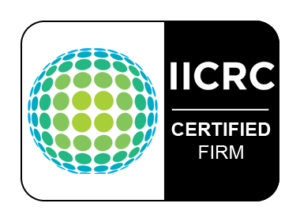 `

`

T

h

e

y

C

o

u

l

d

N

o

t

H

a

v

e

B

e

e

n

M

o

r

e

P

r

o

f

e

s

s

i

o

n

a

l

o

r

M

o

r

e

C

o

u

r

t

e

o

u

s

`

`

-

M

i

t

z

i

K

i

r

k

w

o

o

d
Over 28 Years Worth of Happy Customers
I cannot say enough about the excellent job this company did for us.  They were prompt, professional, and above all treated us with respect and kindness.

Mrs. David L. Carroll
If you are looking for a great faith based company who will get the job done in the HIGHEST professional manner, look no further.

Mitzi Kirkwood
They even worked with my insurance company directly, negotiating on my behalf, the repairs they felt were necessary to make my house a home again.

Jonathan Fiser
As a disabled veteran we needed some changes made to our bathroom to suite my needs. Many contractors viewed the job but did not respond. When Triple J looked at the situation, they saw the need and challenge with response and anticipation.

Richard S. Hurt, US Navy, Vietnam 1966-1970
Contact Us
If You Are in Need of Our Services, Fill Out the Form Below or Give Us a Call.
We Also Offer After Hours Emergency Services if Needed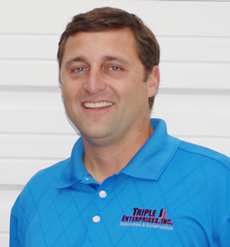 About Us
In 1991 a dream became a reality.  TripleJEnterprises, Inc. was born.  Larry and Sheri

Johnson began a business with a desire to serve the community with commercial cleaning as a service to offices, banks, and new construction sites in Paducah. With their sons helping them to establish the business, the Johnson family had the opportunity to watch their son Matt grow into the man that would one day lead the company. As Matt learned and gained more experience, his passion to take TripleJ to new heights grew stronger.
He saw in the Western Kentucky area that there is a great need for a general contractor who can offer the community a service that they can trust, one that is built on the principles of the Word of God.  Matt's dreams of taking TripleJ to that level became a reality in 2003 when he was named Vice President of TripleJ Enterprises, Inc. Using his experience in restoration and construction, he led TripleJ in a new direction of restoring homes that had been affected by fire, water, or storm damage.  That new direction has led to the building of relationships with those within the insurance industry, making TripleJ a trusted partner for everyone involved. The evolution and expansion of TripleJ was a success and dreams were becoming reality.
Triple J reached new heights when Matt was named CEO of the company in 2010. Matt's vision and goal is to be the most trusted and reliable Restoration and Construction Company in Western Kentucky.   That has fueled his continuing passion for leading the way in transforming the industry, while helping the community come to trust TripleJ as their preferred contractor. With much training and experience Matt has successfully lead TripleJ to new heights and new achievements, while also realizing his passion for growing a company that provides a great place of employment for locals as well. 
TripleJ is a story still entering a new chapter.  We understand dreams, we understand hard times, and we understand perseverance.  We hope and pray that you will allow us to make your dreams come true. And when your dreams have become a nightmare with some kind of fire, water, or storm damage, TripleJ will stand with you to help restore your home and more importantly, your life.
The Core Values below are what guide our company.  We stand behind each of these. To get a better picture of who we are, we encourage you to take the time to look these over and read some customer testimonials as well.