Different countertop materials have different maintenance and stain removal requirements. Here, find out how to keep your countertops like new, no matter what type they are.
Wood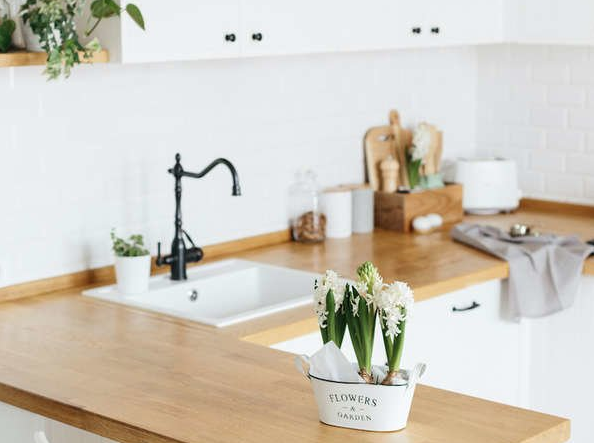 For long-lasting butcher block wood countertops, apply mineral oil monthly. Non-butcher block wood counters do best with marine oil, which keeps the stain fade-resistant. Marks and burns can be sanded out of wood, and stains are easily removable with lemon juice or hydrogen peroxide.
Quartz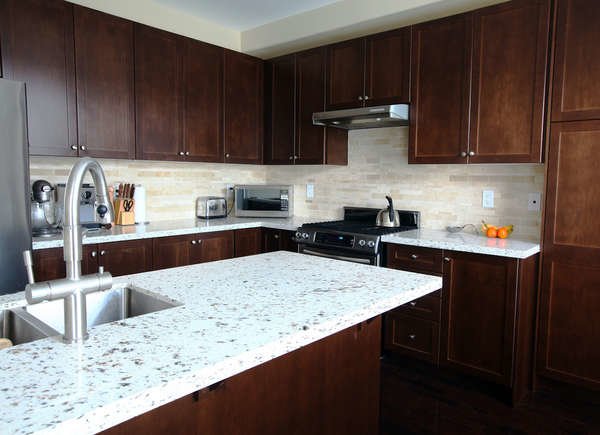 Quartz countertops are heat-, stain-, and scratch-resistant. Also, they are nonporous and do not need to be sealed. If stains do occur, a paste of hydrogen peroxide and flour, applied and left to sit for 24 hours, will lift a spot right out.
Marble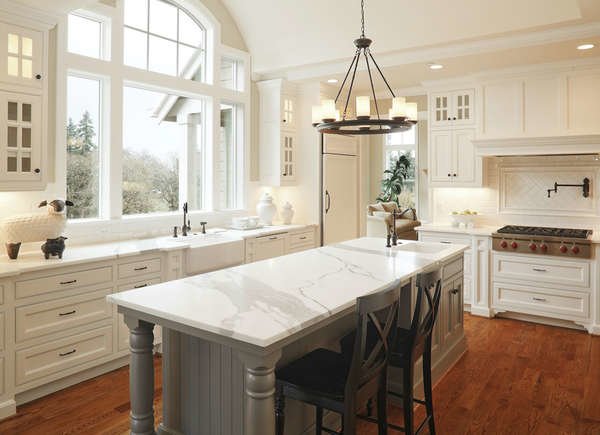 Marble requires higher maintenance than other types of countertops. Naturally porous, the material is susceptible to etching. Chemical corrosion can be buffed out with marble polish. Oil stains can be removed by ammonia, hydrogen peroxide, or mineral spirits. And food stains can be lifted with a water-based paste of baking soda and dish soap.
Soapstone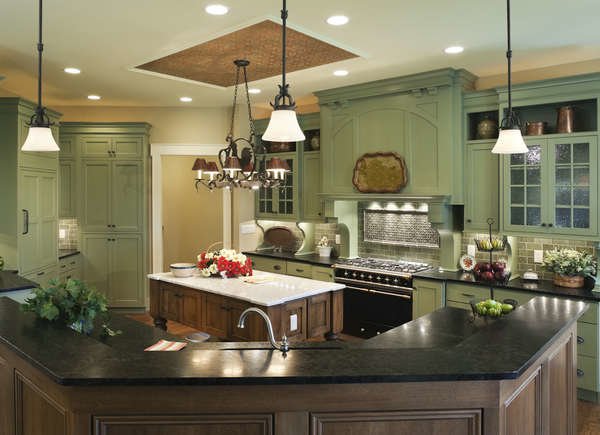 Naturally nonporous, soapstone does not require sealing. Nicks and scratches are common, adding to the countertop's rugged patina. Slight discoloration from oil contact can be rubbed out with mineral oil.
Stainless Steel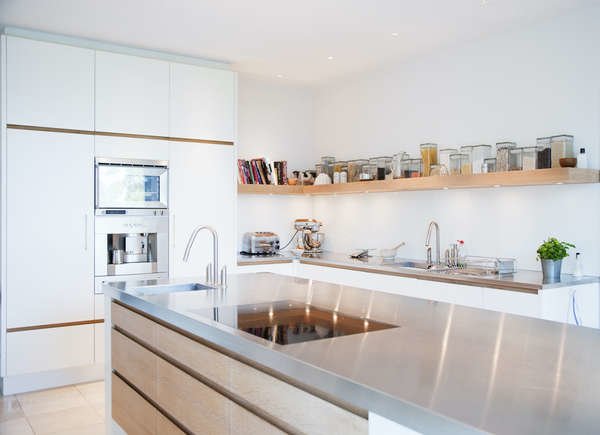 Scratches are inevitable with the surface of stainless steel countertops, but they can be buffed out with an abrasive pad. Prevent rusting by avoiding cast iron pan contact with the counter. Any rust stains that do occur may be eliminated with a paste of lemon juice and baking soda.
Laminate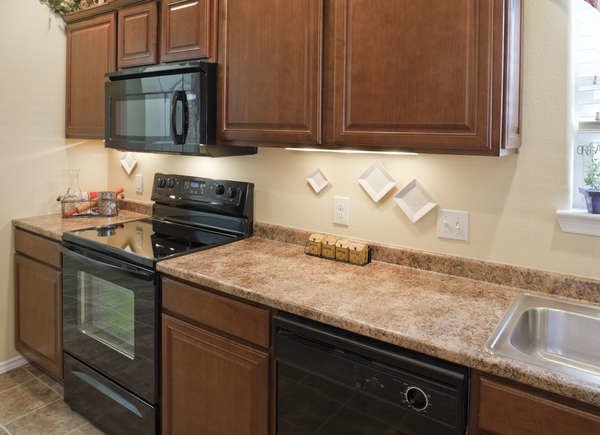 A simple paste of baking soda and water left on a laminate surface for three to five minutes will remove most stains that occur, while difficult stains may be fought using household bleach rubbed in gently with a cotton ball.
Solid Surface
Fine scratches or stains get buffed out of solid surface countertops with a mild abrasive. Though a plastic-like patina may develop on the surface over time, this can easily be removed by a professional.
Concrete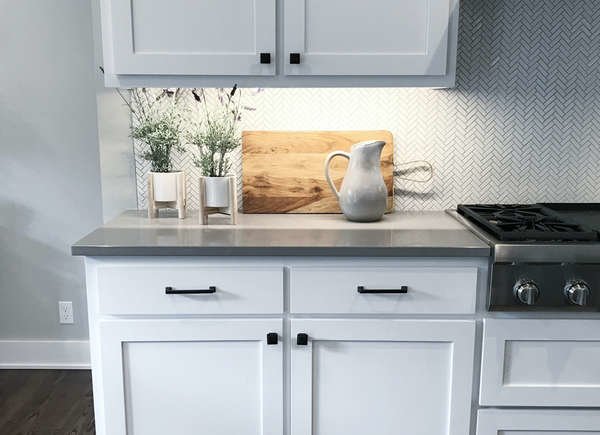 Before installation, your concrete countertops should be specially sealed by the manufacturer to avoid staining. Applying tung oil a few times a year can keep them stain-resistant, and wax can be applied for a glossier look.
Ceramic Tile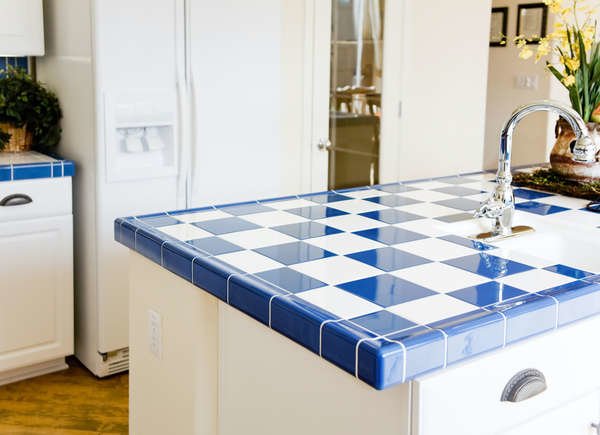 The focus in maintaining ceramic tile countertops is the grout. Clean regularly with a toothbrush and mildew-fighting solution; fight occasional stains with diluted household beach.
Granite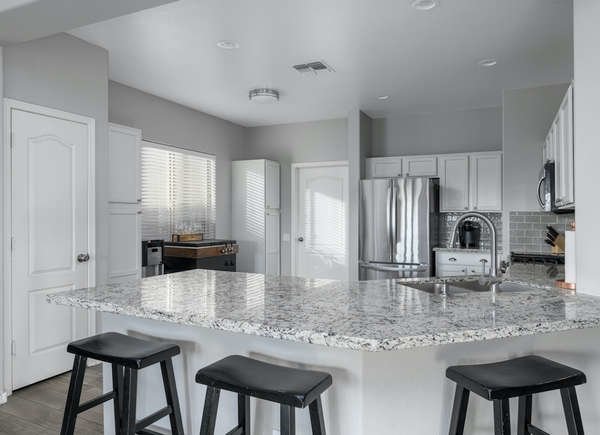 To find out if your granite is adequately sealed, splash some water on the surface. If the water is still beaded up 10 or 15 minutes later, your granite is properly sealed. If the water has absorbed, head to the hardware store; sealing is quick and inexpensive.
Article by Elzy Kolb for BobVila.com