The satisfaction a seasoned gardener enjoys is the result of patience, time, and experience: trial and error, taking some chances, watching things thrive—and sometimes watching them fail. But a beginning gardener needs a few sure things, plants that are easy to grow and maintain, and that will give them the confidence to move on to greater challenges. Check out these 25 garden gimmes, practically guaranteed to bring lush beauty to the garden with minimal effort.
1 // Coral Bells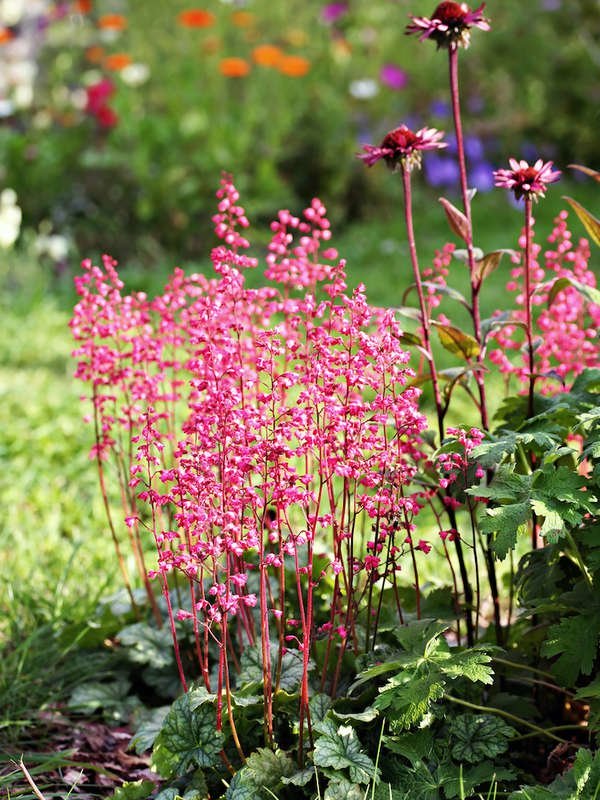 Once established, coral bells require very little maintenance and will return year after year with a mounding party of colorful foliage. The flowers come in reds, greens, yellows, oranges, purples, and even variegated varieties. The plant blooms with small spikes of flowers starting in June, but the leaves will make an impression from early spring through frost. Available at The Home Depot; $16.52.
2 // Marigold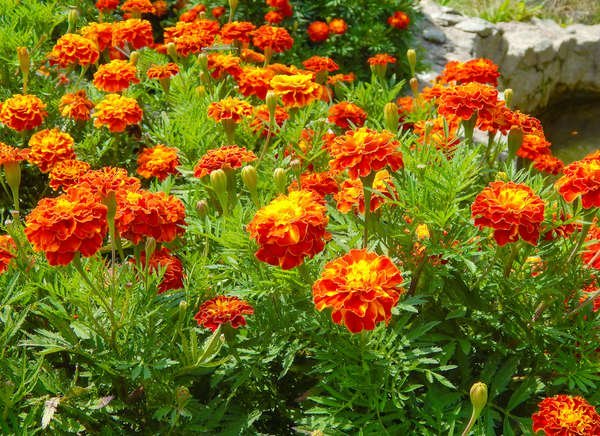 As far as annual flowers go, marigolds offer one of the best bangs for the buck. After you put them in the ground, you can leave them alone and they'll bloom until fall. Hardy and forgiving, marigolds tolerate most any soil condition and will even rebound after being nicked by the lawnmower. The plants can reseed themselves, so depending on your location, you may find marigolds popping up next spring. If you're so lucky, dig them up and move them as you see fit to enjoy them for another season. Available on Etsy; $20.95.
3 // Rosemary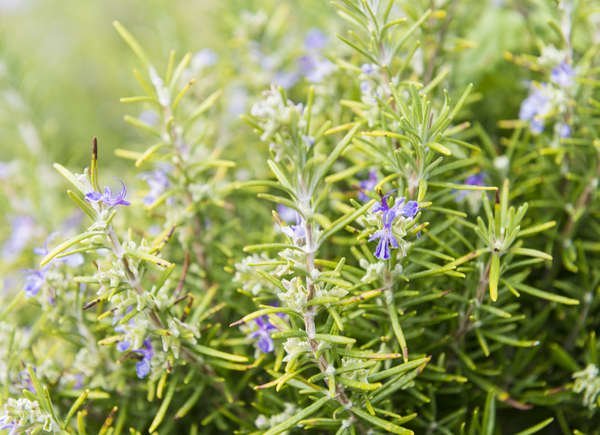 Rosemary is a perennial herb that remains evergreen in many climates. Its woody stems and fragrant leaves serve as a complement to many other plants common in landscape designs. Rosemary blooms in early spring and can be pruned all year to provide fresh herbs for your kitchen creations. Available on Amazon; $19.95.
4 // Meadow Sage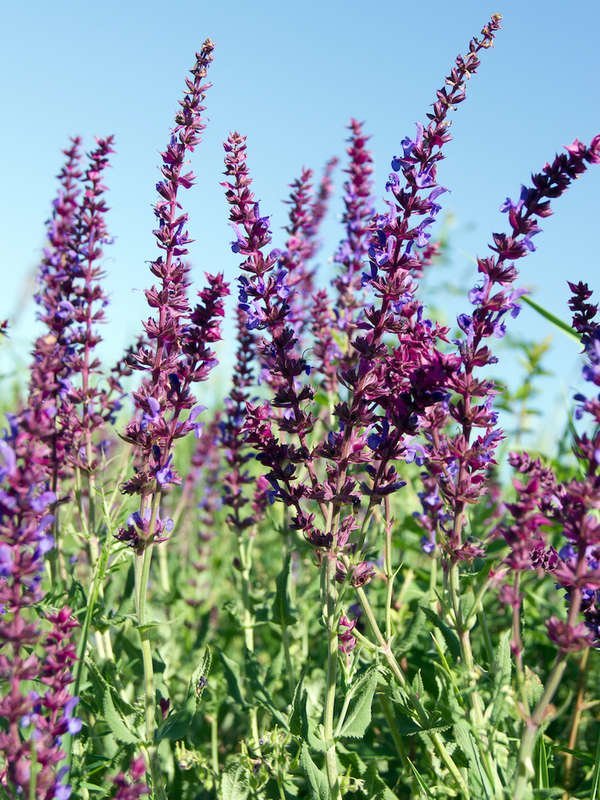 This deer-resistant perennial is easy to care for and rewards the beginning gardener with long-blooming deep purple flowers. It's a favorite of hummingbirds and bees, and will become a favorite of yours, as it comes back year after year. Available on Etsy; $12.99.
5 // Creeping Phlox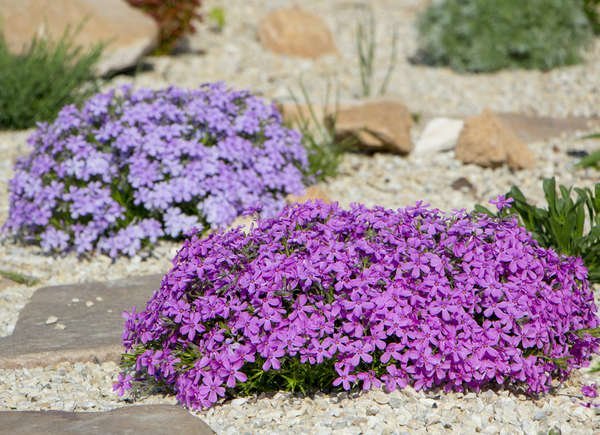 Grown easily over rocks and in tough soil conditions, creeping phlox, a perennial, presents a carpet of gorgeous blooms in early spring, just when you're really craving color in the yard. Flowers come in white, pastels, saturated hues, and even candy stripes. Phlox spreads but is not invasive, ideal for an easy and satisfying ground cover. Available on Amazon; $14.95.
6 // Indian Hawthorn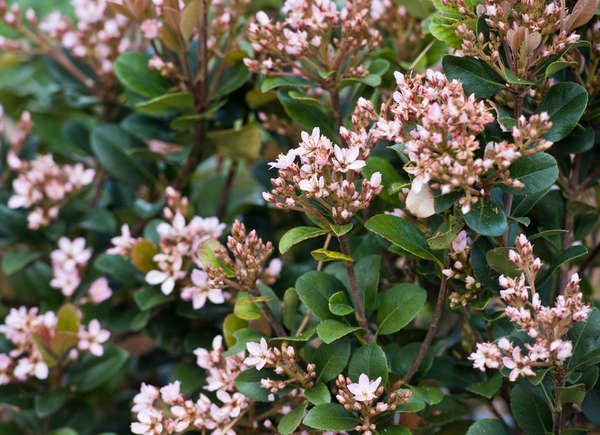 Low, and slow growing, Indian hawthorn is the perfect shrub for sunny spots in your landscape. It has a naturally rounded growing habit, and so needs little pruning. Its attention-grabbing clusters of pink or white blooms, which give way each spring to blue berries that attract birds and other small wildlife. It is evergreen, to boot—meaning it will provide year-round interest to your garden. Available from The Home Depot; $32.98.
7 // Hostas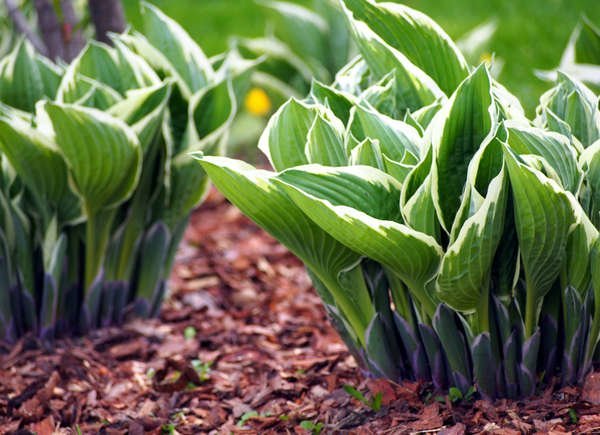 For easy-care groundcover in shaded areas, you can't beat hostas. Coming in hundreds of varieties from green, to gold, to variegated, there's one to suit any taste. Relatively disease-free, once established, hostas will grow and continue to come back for years, making these lush beauties are a welcome addition to any garden. Available on Amazon; $27.
8 // Creeping Jenny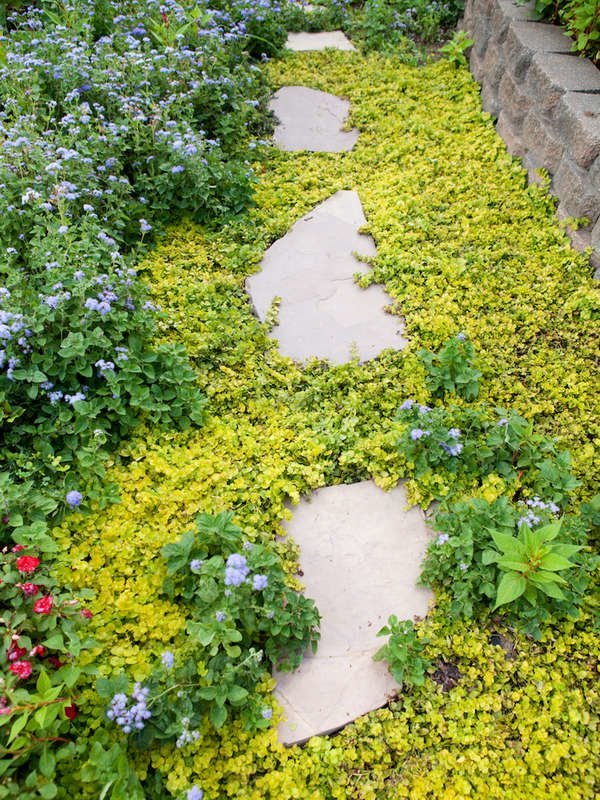 Creeping Jenny is a delightful and hardy ground cover that grows equally well in sun and shade. It will rapidly spread to fill empty areas with a lush carpet of bright green or yellow. Do nothing but enjoy it. It will return year after year in USDA zones 2–10. Available on Etsy; $9.95.
9 // Daffodils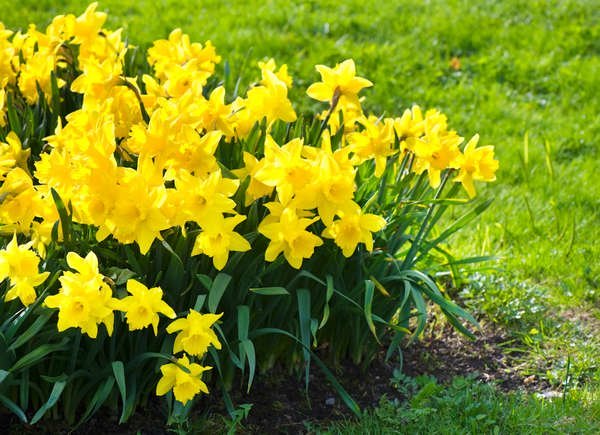 How many new homeowners have moved into a house, neglected the yard while settling in, and been treated to surprise bulb plants in spring. Daffodils are a cheerful herald of spring and can do well even if you neglect them. Deer- and rodent-resistant, bulb plants need occasional watering during the growing season and can be neglected during periods of dormancy. Resist the urge to cut back foliage when blooms fade, as this can weaken the bulb. Instead, pull or prune leaves at the end of the season after they have turned dried and brown. To increase the vibrancy of the flowers, you can treat seasonally with bonemeal, but even if you don't, these flowers will continue to return each year. Available on Etsy; $10.
10 // Peppermint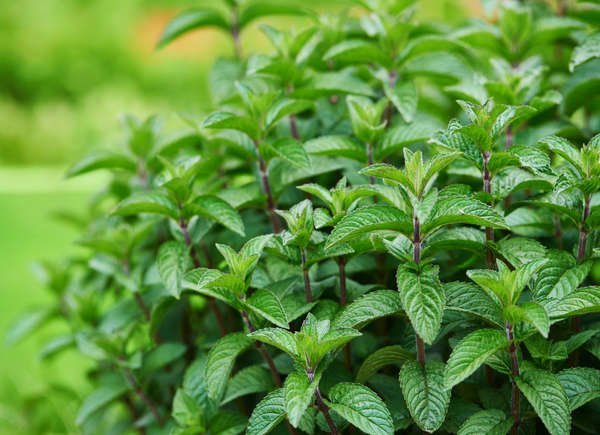 Nothing endures like mint, even when you'd like to banish it from the backyard. This culinary herb can come back from almost anything, including an accidental shot of herbicide. If you aren't planning on turning your yard into a mint farm, you may want to grow it in a container. If you do, know that any plant grown in a container will need more frequent watering than if you plant it directly in the ground. Available at The Home Depot; $21.59.
Find the full list of 25 at BobVila.com